The Gold Coast's first ever 'Parade of Sail' spectacular at the 2021 Bartercard Sail Paradise
The recent opening of the borders, to the southern states, has brought an influx of new competitor registrations for the Bartercard Sail Paradise event. This will be the largest fleet in the 12 years of the Regatta running—an exciting time for Southport Yacht Club who will be celebrating their 75th Birthday in 2021.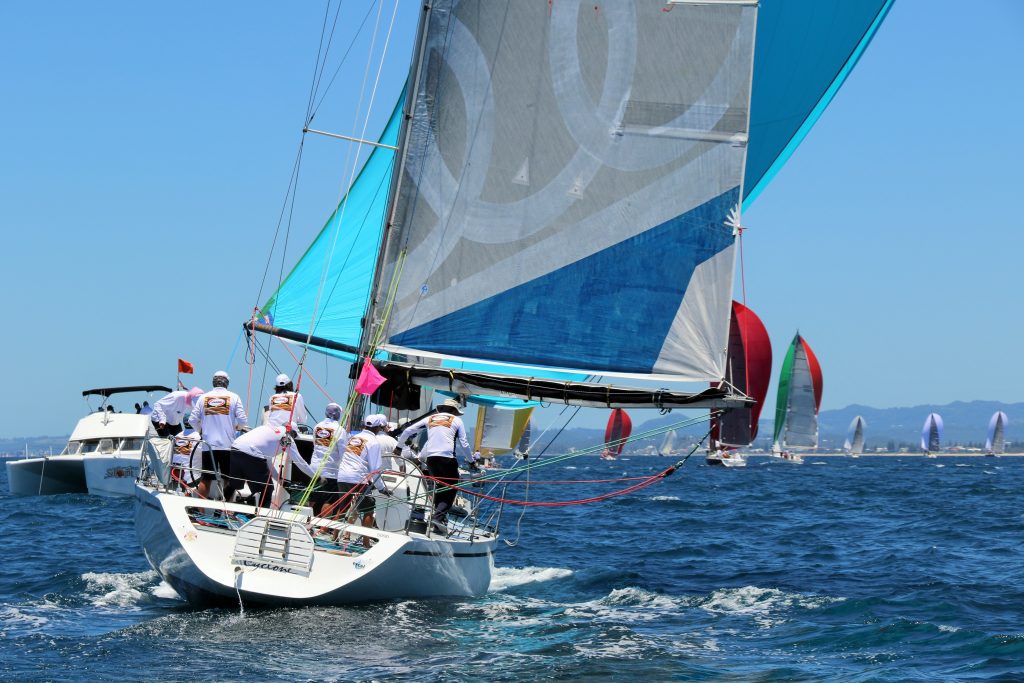 The 2021 Diamond Jubilee Year of the Southport Yacht Club also brings the first-ever "Parade of Sail" to the waters off the Gold Coast on Monday the 4th January 2021. At around midday, 50+ competitors in the Bartercard Sail Paradise Regatta will be part of this spe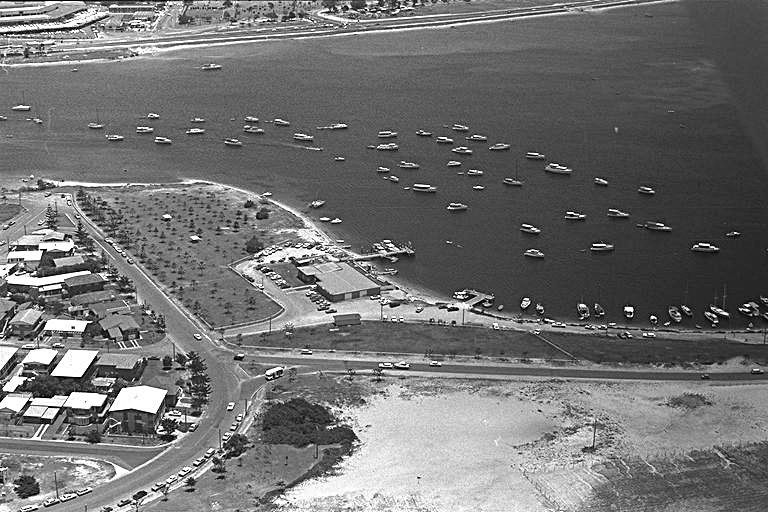 ctacular "Parade of Sail"  where a column of vessels under full sail will entertain the people of the Gold Coast as it is witnessed from the mainland. Residents in high rise apartments, visitors to the city and local beach goer's can view this first-ever spectacular parade by Southport Yacht Club and the 50+ visiting yachts.
Drew Jones Vice Commodore of Sail say's "Our club sailors are excited to have an opportunity to showcase their yachts in this anniversary year of the club to the thousands of people, who look out to sea when we compete in our Bartercard Sail Paradise event off-shore".     
It is sure to be a sight not to be missed.
Competitor registrations close on 31st December 2020.
Online entry: www.sailparadise.com.au
For further information regarding the Regatta or Media opportunities, please contact Southport Yacht Club Marketing Manager, Virginia Riddle-Cross via Marketing.Manager@sycgc.com.au or 07 5591 3500
Images: Southport Yacht Club 1970, Southport Yacht Club 75th Logo, Sail Paradise 2018.