GOLD COAST'S LARGEST EVER OFFSHORE YACHTING REGATTA STARTS MONDAY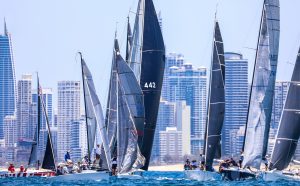 Gold Coast residents and visitors will be treated to a spectacular sailing tomorrow when Southport Yacht Club stages the region's largest-ever offshore yachting regatta.
Titled the Bartercard Sail Paradise Regatta, it has attracted 56 yachts ranging from 6-metre long day boats to 15-metre long thoroughbred racing yachts.
The fleet of yachts will create a blaze of sail as they race close along the shore between the Q1 building in the south and the Seaway to the north. Race organisers have set one turning buoy as close as possible to the shore off the Q1 building so spectators onshore and in the buildings can be as close as possible to the action.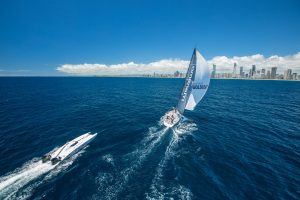 "This will be the biggest and best line-up of yachts in Sail Paradise's 12-year history," said Southport yacht Club's Vice-Commodore of Sail, Drew Jones. "The forecast for the four days of racing will certainly put the fleet to the test. There be a light sea-breeze blowing for the first two days then a challenging southerly w
ind and rough seas for the final two days."
The one disappointing note on the eve of the regatta was that Gold Coast marine industry leader, Bill Barry-Cotter, would not be competing with his new yacht, the 16-metre long Maritimo. It was delayed in Sydney after the Sydney-Hobart race was cancelled and as a result, could not get back to the Gold Coast in time for the Bartercard Sail Paradise.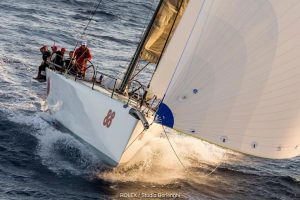 The Bartercard Sail Paradise Regatta runs from the 4th to the 7th January 2021 www.sailparadise.com.au