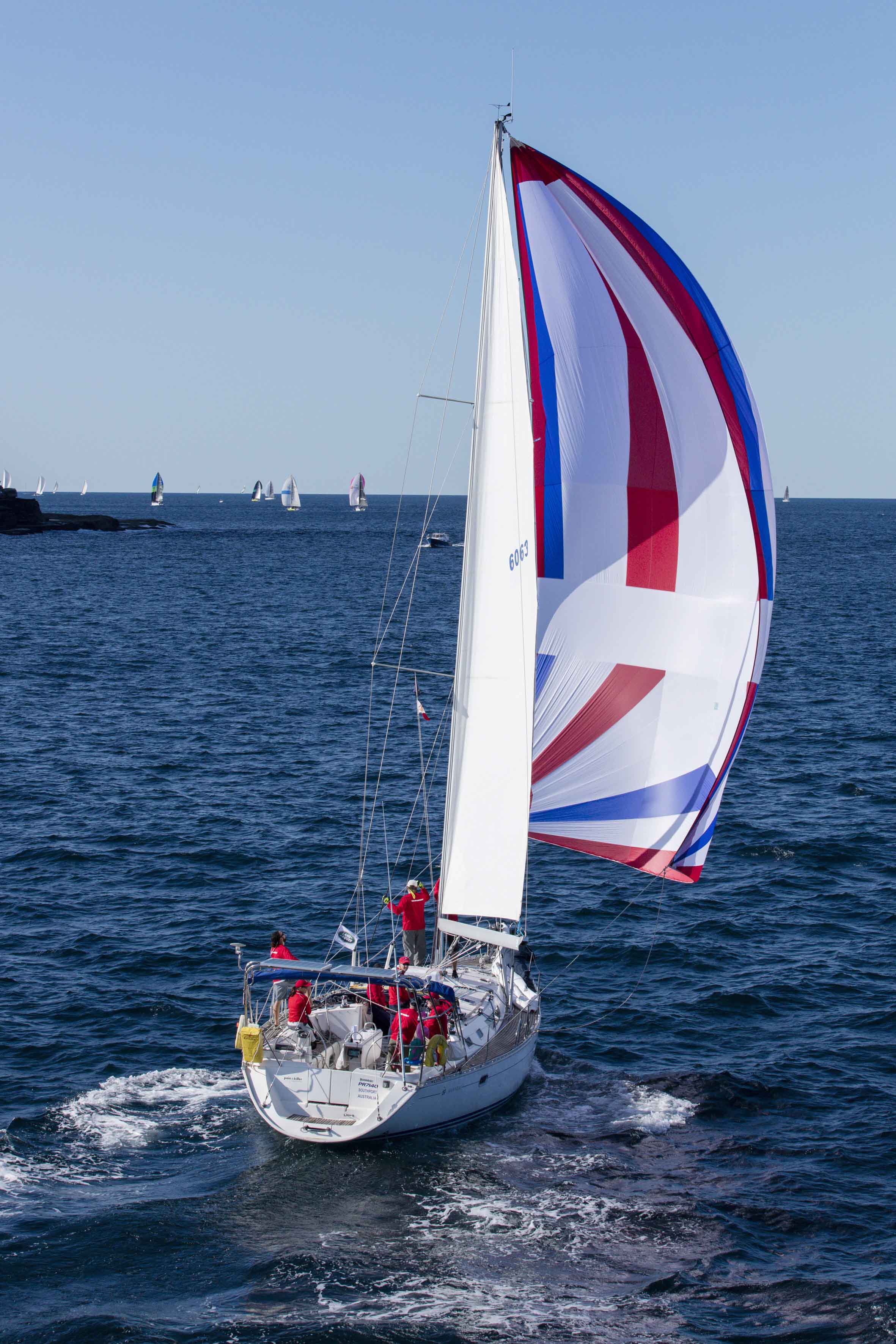 After winning their PHS division in the 30th Land Rover Sydney Gold Coast Yacht Race earlier in the year, Rod West and crew from Painkiller Forte will return to the east waters of Australia for the 2016 Bartercard Coffs to Paradise Yacht Race.
Having recently purchased their new Bavaria 42, West and crew will be contending for the title of Bartercard Coffs to Paradise champion in Painkiller OP. "This is our first long distance offshore race in our new vessel, and we are extremely excited to see how the vessel will perform" said West.
The conclusion of the Bartercard Coffs to Paradise will be the first time, the new Painkiller OP has docked at Southport Yacht Club (SYC), having been purchased by the new owners Rod and Dianne West in late 2015. After spending NYE in Sydney, Painkiller OP will make the trip to Coffs Harbour Yacht Club on Saturday 2nd January in time for the Bartercard Coffs to Paradise.
West adds "Having previously sailed in the annual Club Marine Pittwater to Coffs Yacht Race, this is the first time we will sail in the Bartercard Coffs to Paradise, it is a great length for our first ocean race in Painkiller OP to test both the crew and vessel. It is also exciting to see great support from the SYC vessels competing in the race and I look forward to seeing the numbers grow for the following years".
Painkiller OP will follow on from Bartercard Coffs to Paradise by competing in the annual Bartercard Sail Paradise series, contested on the Gold Coast waters from 13th – 17th January 2016.
Details for the Bartercard Coffs to Paradise race and Bartercard Sail Paradise 2016 can be found on the club's website: www.southportyachtclub.com.au
For further information contact Bronwen Hemmings at Southport Yacht Club on (07) 5591 3500 or via Marketing.Manager@southportyachtclub.com.au
Image caption:
Rod West's vessel Painkiller Forte, winner of the 2015 Land Rover Sydney Gold Coast Yacht Race, PHS division.
www.facebook.com.au/sailparadise