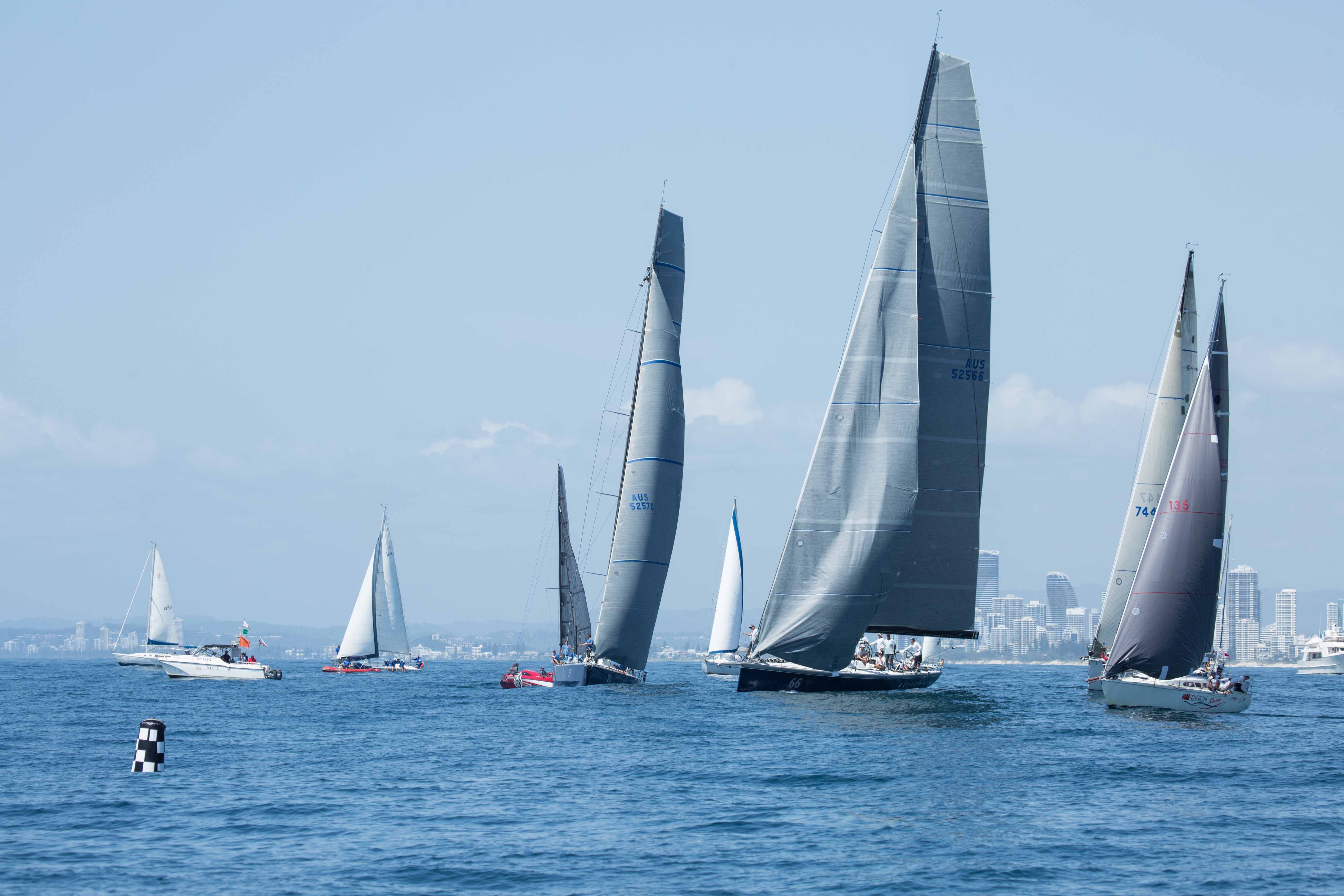 SPECTACULAR TROPICAL HOLIDAY PRIZES FOR BARTERCARD "SAIL PARADISE 2016" AND THE BARTERCARD "COFFS TO PARADISE" RACE
Southport Yacht Club, on the Gold Coast, and its principal sponsor, Bartercard, will be offering two spectacular prizes for the Coffs to Paradise race, then the Sail Paradise series, both scheduled for January.
The prizes are two seven-night holiday packages at exciting tropical destinations in the Pacific – Fiji's Taveuni Island, and Coconuts Beach Club Resort & Spa in Samoa – and any competing yacht owner can win them!
The packages are valued at around $4000 each, and one will be offered as a prize in each event. Even those competing in the off-the-beach classes at Sail Paradise are eligible.
The 150 nautical mile Bartercard Coffs to Paradise race will start on January 7, 2016. It will be an extension of the popular Club Marine Pittwater to Coffs race, and a feeder race for Bartercard Sail Paradise, which will be staged on the Gold Coast between January 13 and 17.
The two holidays are among a wide range of vacation destinations that are on offer through Bartercard's website, tourism@au.bartercard.com
"We are delighted to see our sponsor, Bartercard, supporting our two events so strongly," said Southport Yacht Club's commodore, Phil Short. "These vacations in tropical destinations sit perfectly with the atmosphere we will be projecting around the Bartercard Coffs to Paradise race and the Bartercard Sail Paradise regatta."
The back-to-back schedule for the two Southport Yacht Club events is designed to give sailors some excellent, high-summer coastal racing while their families and friends can join them on the Gold Coast for fun times during the staging of Bartercard Sail Paradise.
Bartercard's Sail Paradise, which is open to monohulls and multihulls, as well as off-the-beach catamarans and dinghies, will see racing staged both on the Gold Coast Broadwater and offshore, in close proximity to the Gold Coast's magnificent ocean beaches.
This regatta will present an entertaining social program for competitors, their families and friends. This will include an escape on the mid-regatta lay-day to Southport Yacht Club's secluded hideaway, Dux, which is sited at a waterfront location on South Stradbroke Island.
Details for the Bartercard Coffs to Paradise race and Bartercard Sail Paradise 2016 can be found on the club's website: www.southportyachtclub.com.au
For further information contact Bronwen Hemmings at Southport Yacht Club on (07) 5591 3500 or via Marketing.Manager@southportyachtclub.com.au
Image captions:
Sail Paradise 2015 IRC Fleet.
The magnificent Gold Coast will be the destination for the Bartercard Coffs to Paradise race, and the venue for the Bartercard Sail Paradise regatta.
www.facebook.com.au/sailparadise