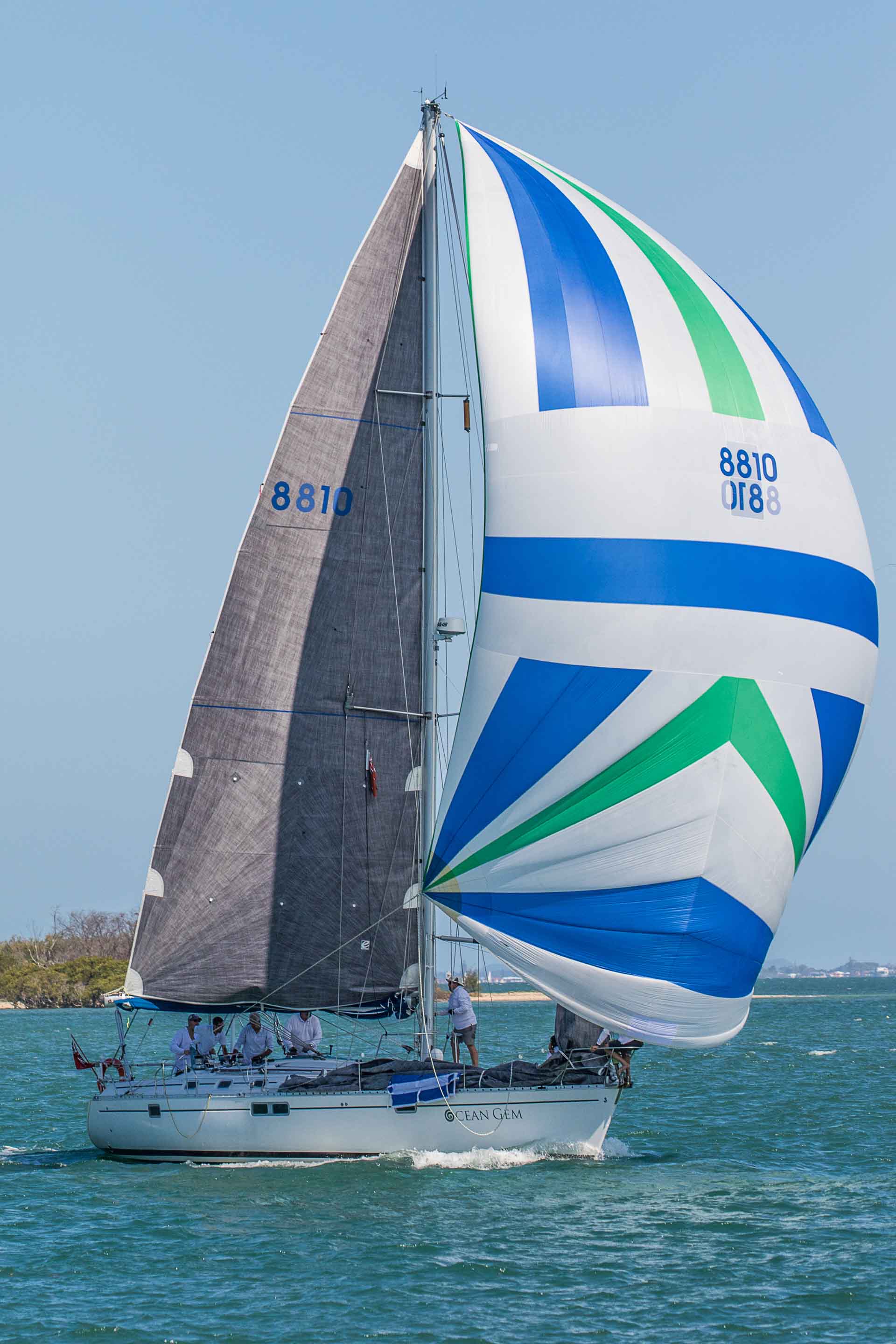 After being awarded first (1st) place for Line Honours, and first (1st) place Cruising Division in the Queensland Beneteau Cup 2015, David Hows and his crew on Ocean Gem are keen contenders for the Bartercard Coffs to Paradise overall champion in 2016.
Purchased by David Hows in Auckland, New Zealand back in 2011 before sailing the Tasman Sea via Norfolk Island, Ocean Gem is now permanently located at SYC. Having joined the sailing scene at Southport Yacht Club (SYC) in early 2014, the Beneteau 445 Ocean Gem along with skipper/owner David Hows and crew have become rising stars, placing on the podium for almost all SYC Offshore and Twilight sailing events.
"Although I have not officially competed in an ocean race with Ocean Gem, this will be the first of many for the coming year. We are currently undergoing vessel upgrades and certifications to ensure the vessel is ready to sail in the Land Rover Sydney Gold Coast Yacht Race and Rolex Sydney Hobart Yacht Race in 2016. Bartercard Coffs to Paradise is a great start to our future ocean races and we are extremely excited to about the year ahead representing SYC with Ocean Gem" said David.
With a weather forecast of 20 – 30 knot southerly winds, Ocean Gem will be heading south to Coffs Harbour on either Monday 4th or Tuesday 5th January – weather dependant.
Details for the Bartercard Coffs to Paradise race and Bartercard Sail Paradise 2016 can be found on the club's website: www.southportyachtclub.com.au
For further information contact Bronwen Hemmings at Southport Yacht Club on (07) 5591 3500 or via Marketing.Manager@southportyachtclub.com.au
Image captions:
David Hows Beneteau 445, Ocean Gem Line Honours winner in the 2015 Queensland Beneteau Cup.
www.facebook.com.au/sailparadise