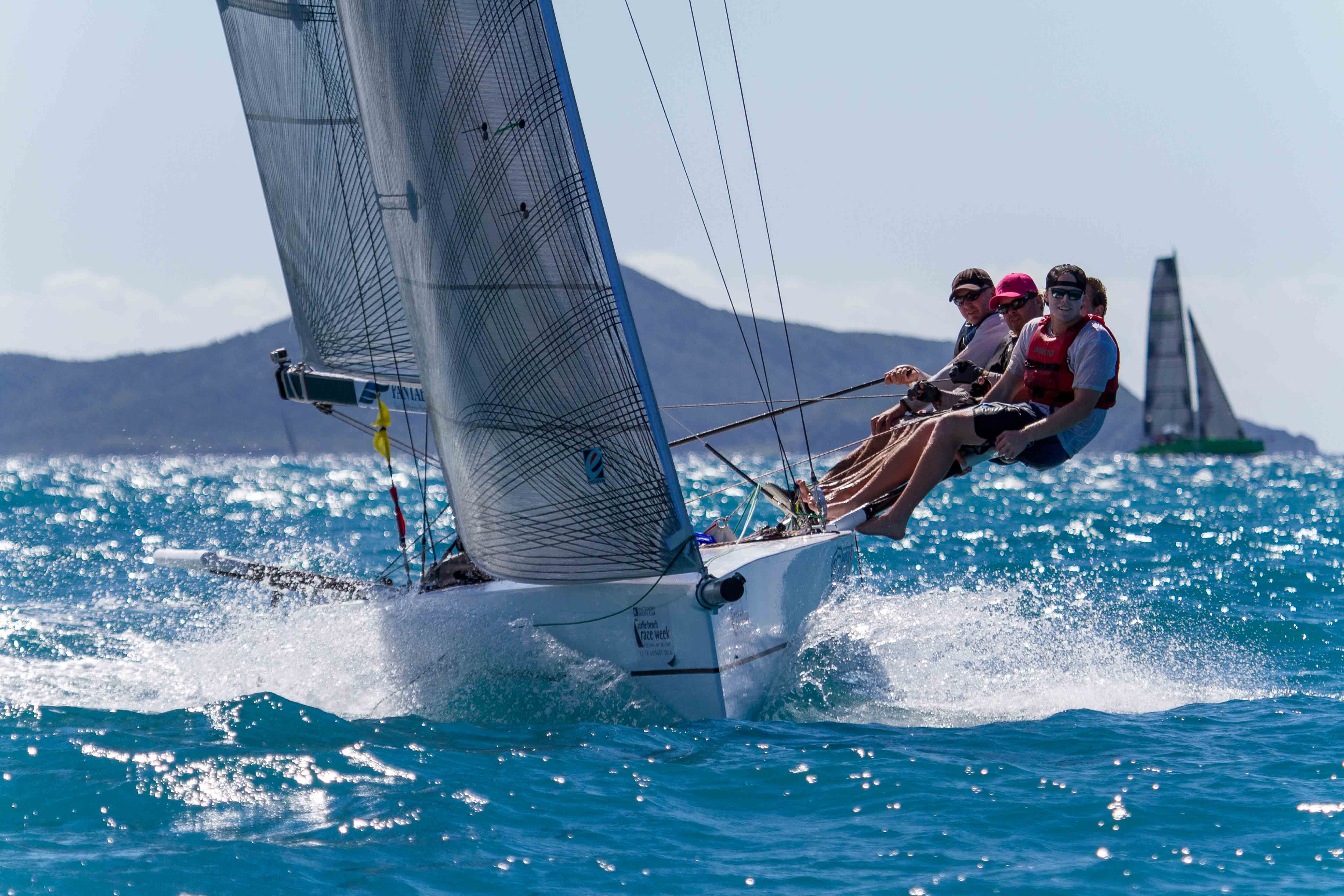 TRIFECTA OF QUEENSLAND CHAMPIONSHIP TITLES HELD AT 2018'S BARTERCARD SAIL PARADISE REGATTA
The Australian Sports Boats Association, along with Australian Measurement System (AMS) have jumped on board with Australian Sailing to host three new Queensland championships at Southport Yacht Club (SYC).
Host event, Bartercard Sail Paradise Regatta will crown the 2018 Australian Sailing Queensland Yachting Championships, the 2018 Australian Measurement System (AMS) Queensland Championships and the 2018 Australian Sports Boat Association (ASBA) Queensland Championships.
"The facilities at SYC and the Gold Coast weather conditions are perfect for this class of event, having trained off the coasts shoreline for many state and national's championships in previous years, myself and my fellow crewmen are extremely excited to represent SYC at the event," said 2016 Australian Sports Boats Queensland State Champion, Graham Sherring.
Held from Saturday 6th to Tuesday 9th January 2018, the four-day regatta will be staged off shore the beautiful Gold Coast beaches. All three titles are open to eligible class vessels Nationwide, with 46 entries confirmed, number expected to exceed 70.
"Bringing these high calibre championships to our premier regatta increases the significance of our annual event and allows us to showcase our Club's on water activity and the Gold Coast's perfect weather conditions," said Club Commodore, Kerry Noyes.
Bartercard Sail Paradise will follow the Royal Prince Alfred Yacht Club's 2018 Pittwater to Southport Yacht Race commencing on January 2nd, with the vessels crossing the finish off the Main Beach shoreline. It will be an amazing sight in January, giving the community the opportunity to watch the competing yachts within close proximity of the Gold Coast beaches.
Southport Yacht Club will host an open house day on Sunday 7th January, with a public invitation to view the yachts on the Club's 300 berth private marina.
For further information, or to lodge entries, go to:
– Bartercard Sail Paradise, Southport Yacht Club: www.sailparadise.com.au
– Club Marine Pittwater to Paradise, Royal Prince Alfred Yacht Club: www.pittwatertoparadise.com.au
Image caption: – Graham Sherring's Retuned, 2016 Queensland Sports Boat Champions.